DP Juza kicked off Spooky Season with its annual Jack-O-Lantern carving session. This year there are couple new faces at the carving table.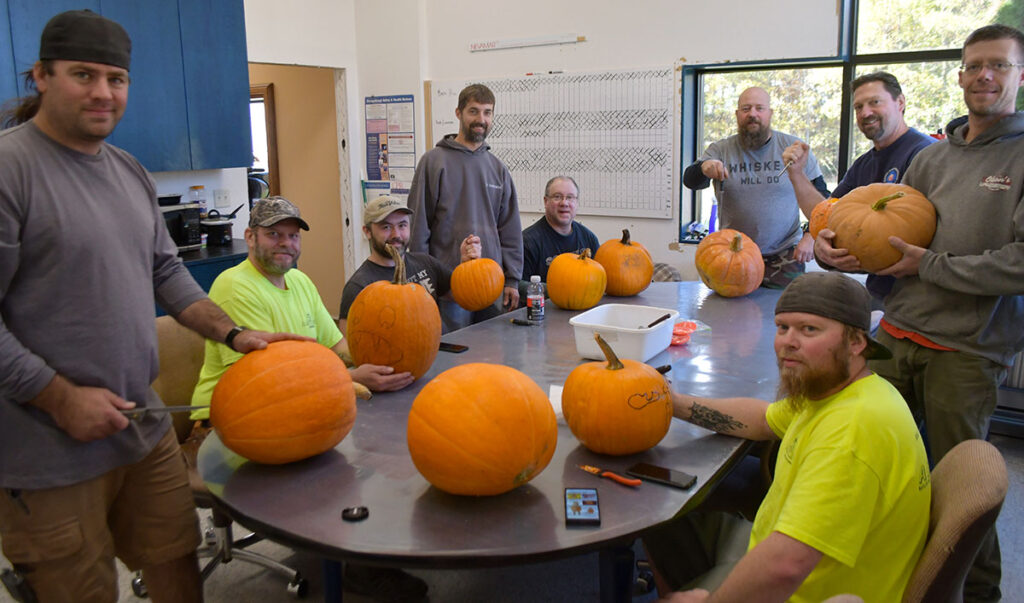 Pictured Left to Right: Ben Juza, Jamie Novak, Patrick Irvine, Dustin Fankhauser, Mark Nutile, John Bjorklund, Greg Shotts, Dan Willger, and Dustin Danford.
A spooky welcome to new members of the DP Juza crew go out to Patrick, Dustin F. and Greg.
This is the fifth year DP Juza has held Jack-O-Lantern carving for staff. DP Juza provides pumpkins for each staff member and the tools to make them into Jack-O-Lanterns, including refreshments.
Everyone Loves to Carve a Jack-O-Lantern
"It's Halloween and everyone loves to be a kid" said Ben Juza.
The activity provides the crew an opportunity to unwind together and build comradery amongst themselves.
"You can't always just work at work, you need to have some fun too," said Juza. "You are never too old to carve a pumpkin." At DP Juza tapping into creativity is important.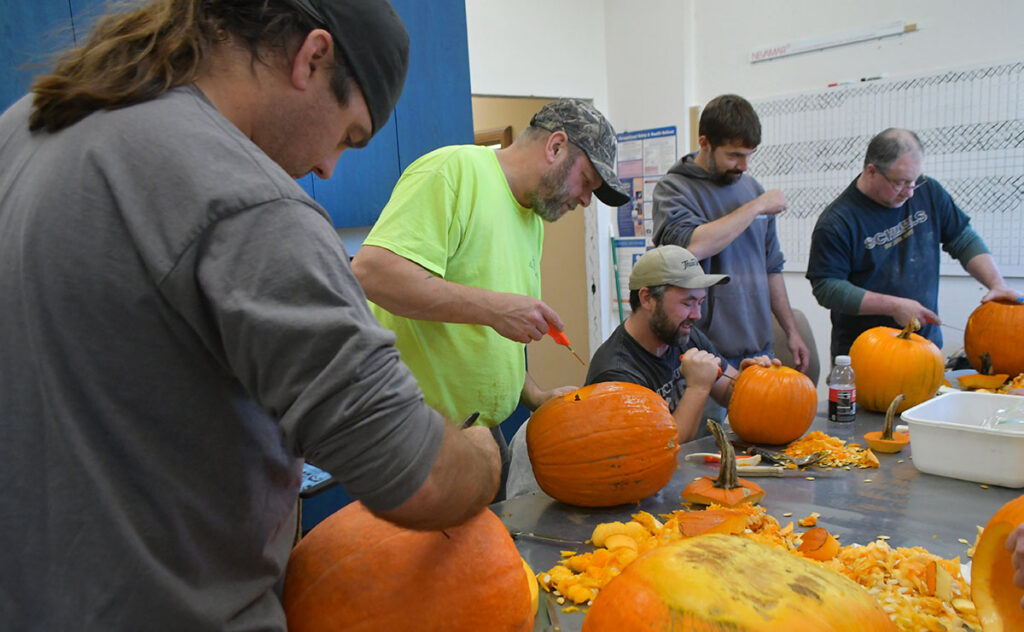 Tapping into Creativity
This year was Greg's first time participating in the DP Juza pumpkin carving and he was caught off guard by the activity because carving a pumpkin into a Jack-O-Lantern is a lot harder than in looks, specifically the creativity part of coming up with the face to carve.
"You remember doing it as a kid but now you want it to be good, better than when you were a kid," said Ben.
Dustin D. recommends, if you are having a hard time deciding on a face, to imagine the face of your inner self.
"I think that that a Jack-O-Lantern is a reflection of your inner being," said Juza. "As you can see we have some very interesting inner beings."
For some members of the shop, it is a highlight of the year, like Jamie who likes Halloween and really likes carving pumpkins.
"November 1 comes around and he is in withdrawal," said Dustin D.
"I just love the fact that we can all come together like a big family and carve pumpkins," said Jamie.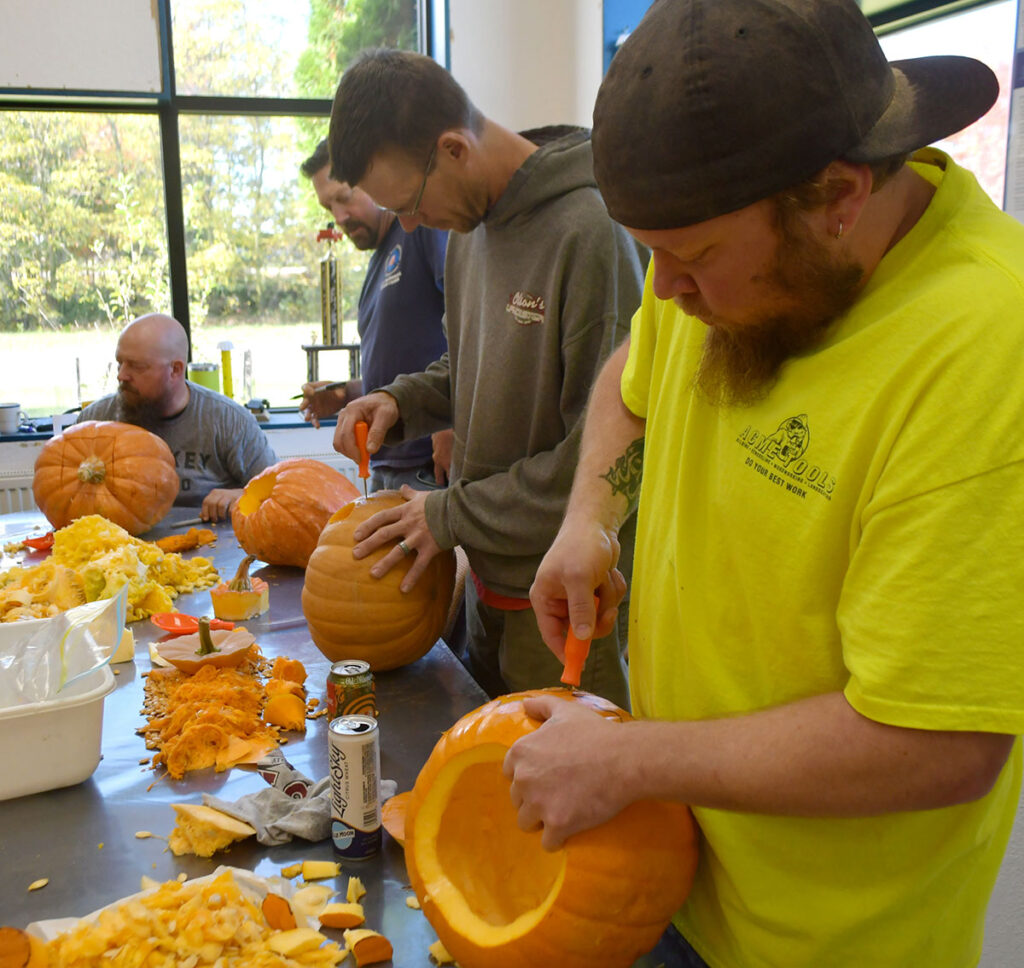 Ben believes more businesses could take one afternoon and do something fun for their staff.
"Then you have someone like Jamie who is looking forward to next year's carving session the rest of the year," said Ben.
2021 DP Juza Jack-O-Lantern Awards
This year the spooky festivity included a new addition to the carving creativity; voting for the DP Juza Jack-O-Lantern Awards given out in three categories: People's Choice Pumpkin, Most Skillful Pumpkin and Spookiest Pumpkin. Votes were cast via secrets ballots.
Dustin F. won People's Choice Pumpkin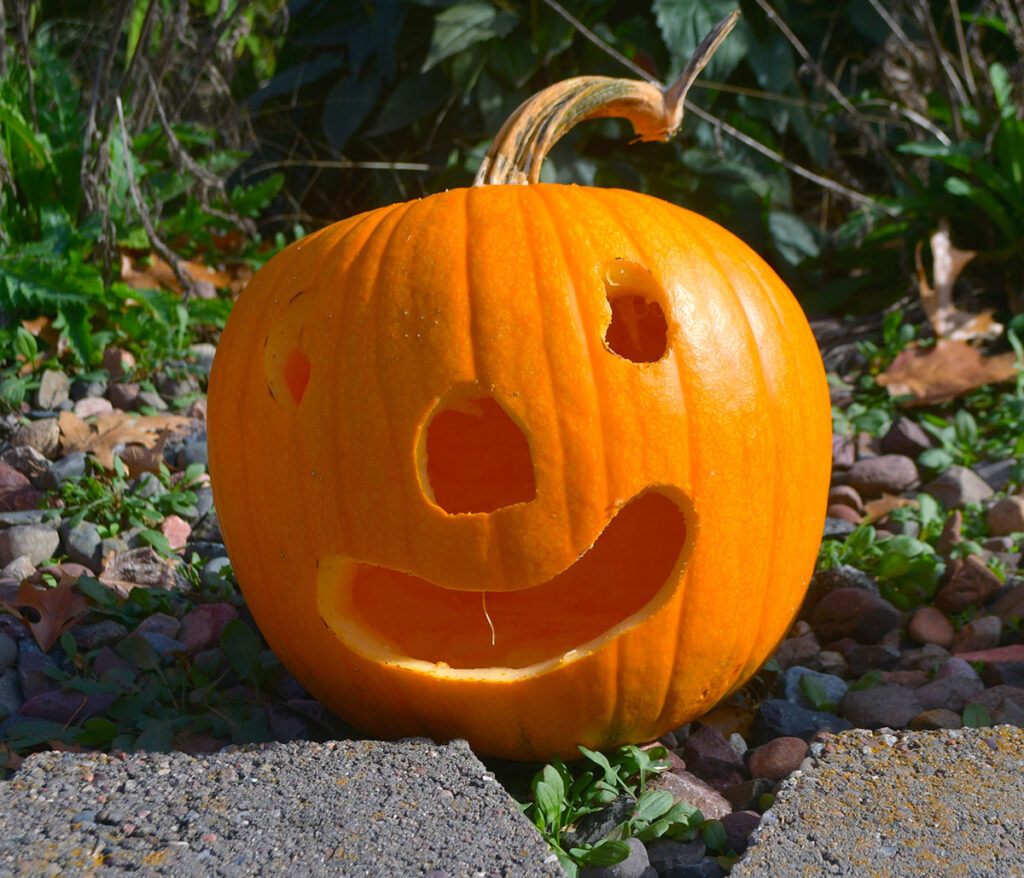 Pat won Most Skillful Pumpkin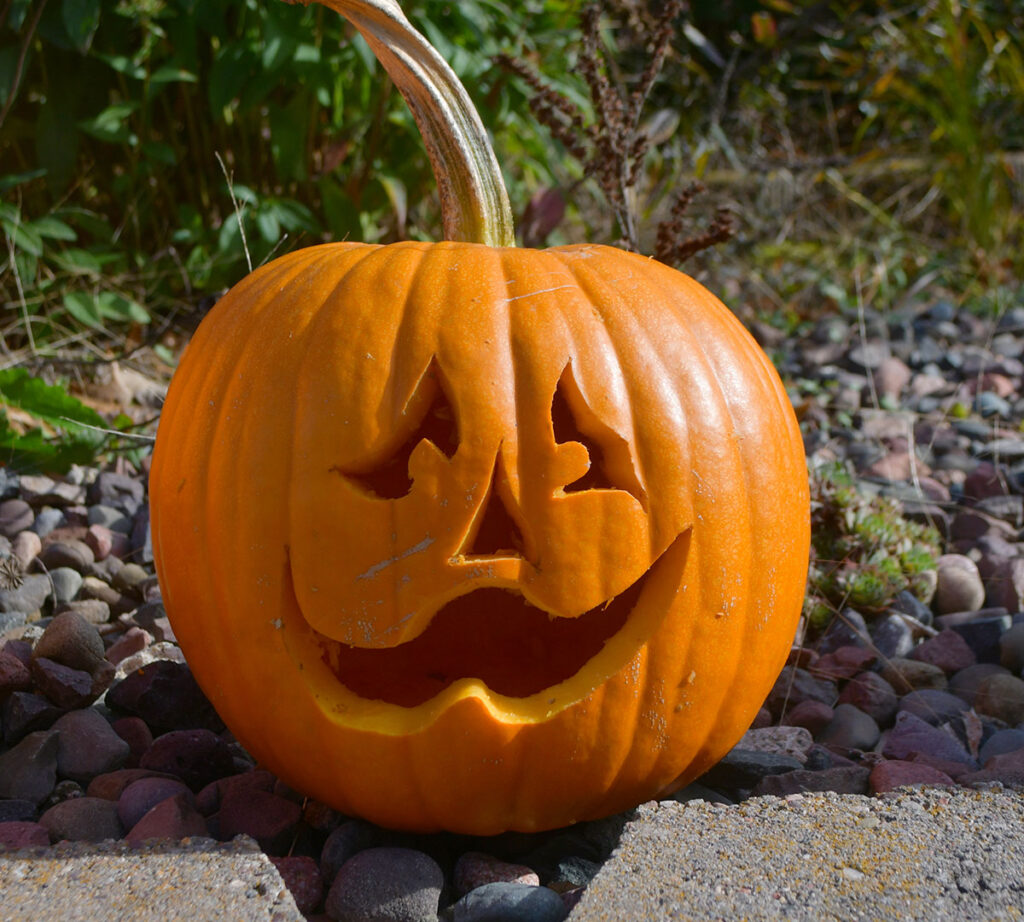 Greg won Spookiest Pumpkin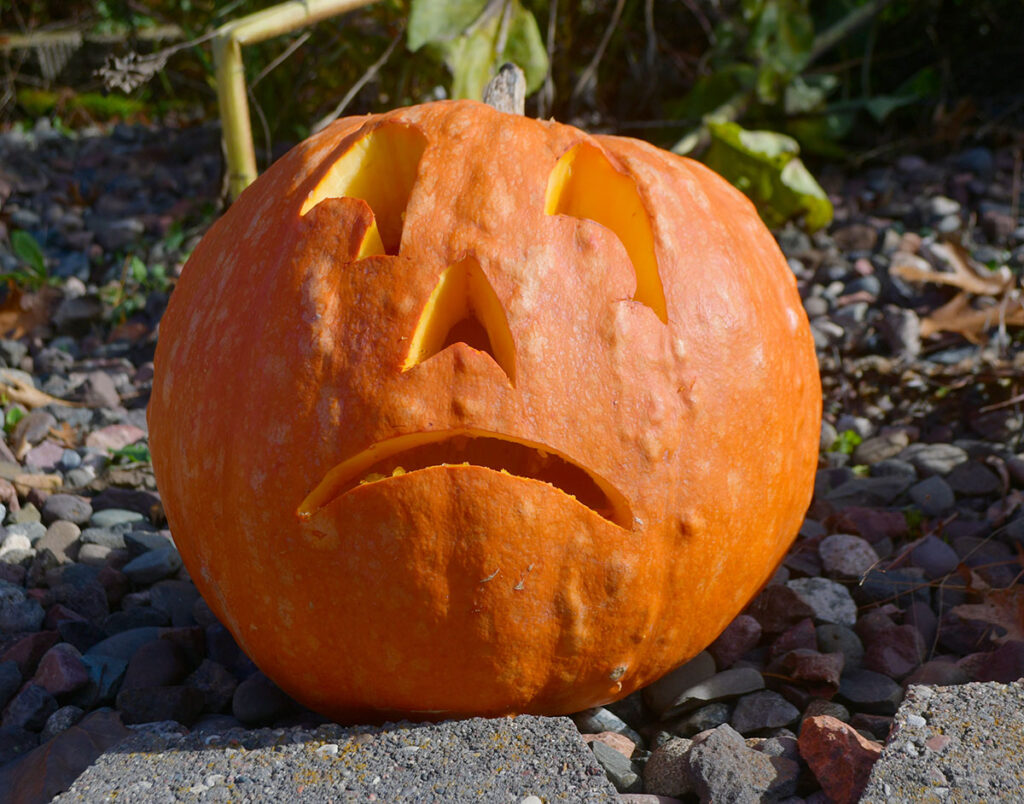 Congratulations to the winners!
Jack-O-Lanterns on Display
When the Jack-O-Lanterns are carved they are placed outside the DP Juza shop by the road so all can admire them.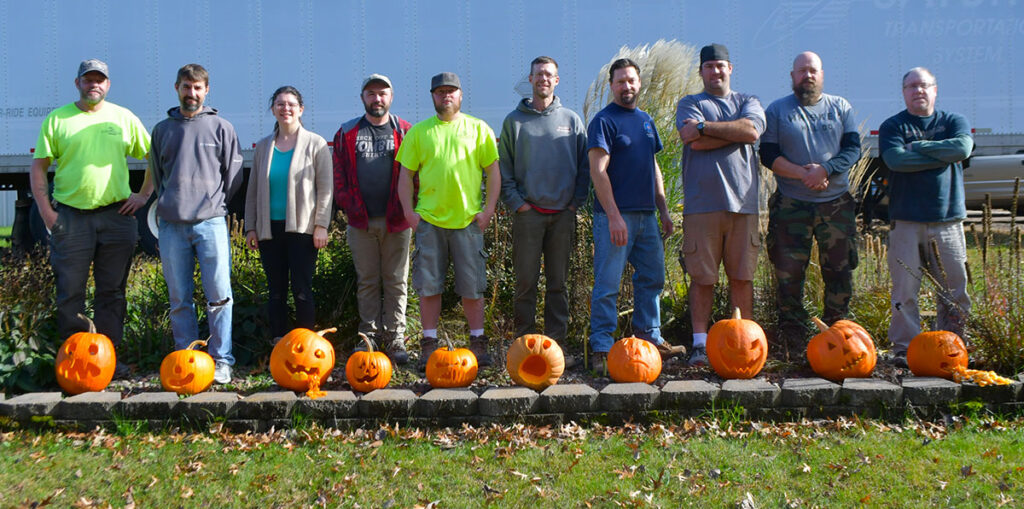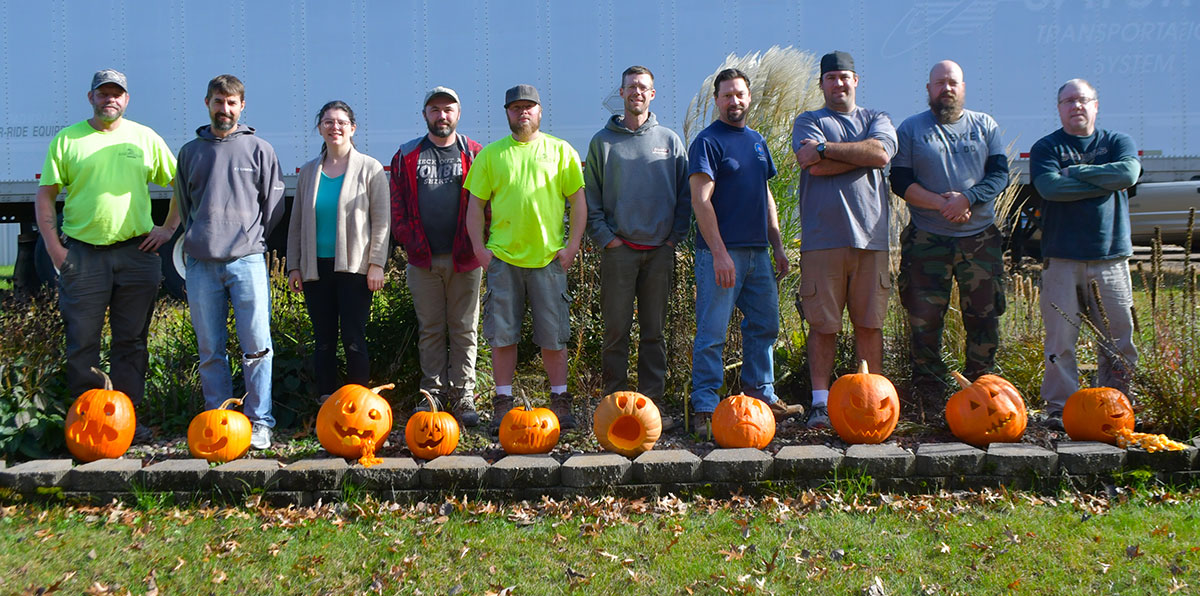 The best thing about a Jack-O-Lantern, according to Ben, is that the look great during the day but they become a whole new being at night.
"It's actually quite spooky when you drive down the industrial park at night when they are all lit up it looks pretty cool," said Ben.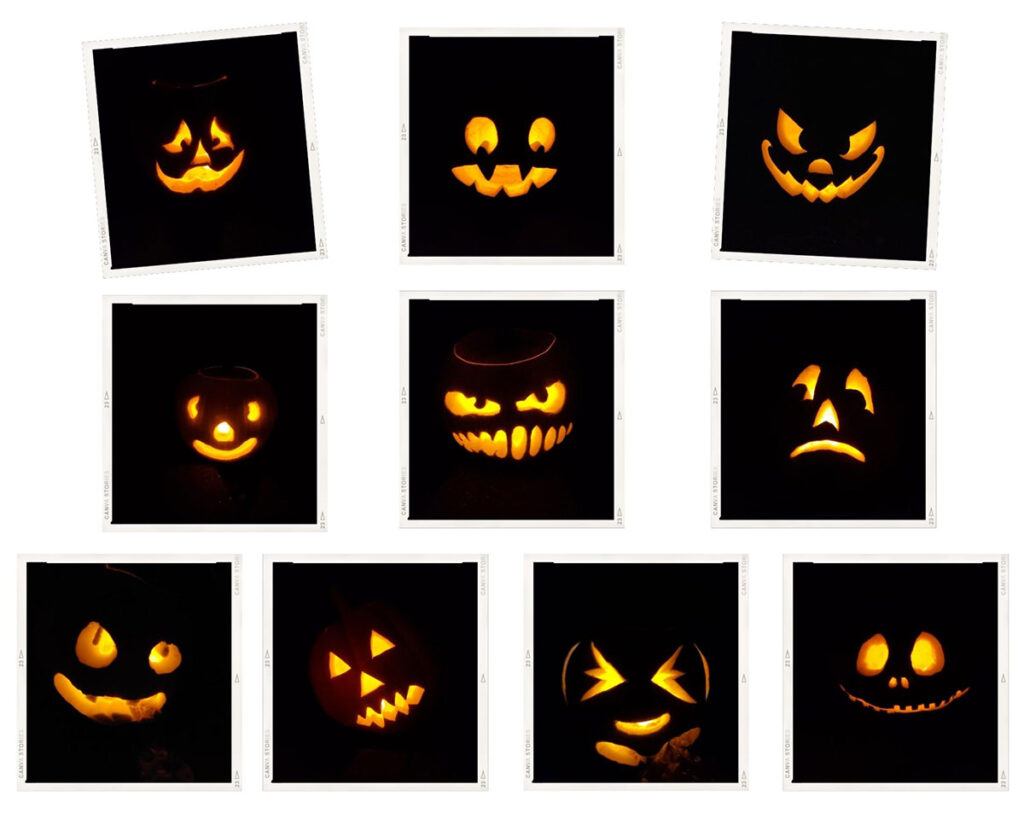 After carving their Jack-O-Lanterns the crew watched the movie Slap Shot together.