Custom projects let us put our best foot forward.
These deer stands do not come down at the end of the season like the readily available ground blinds hunters can take with them each time they go out. They're much too large and will need to be left out in the woods year-round. This means that they will be exposed to the harsh elements of the Northwoods of Wisconsin for years to come.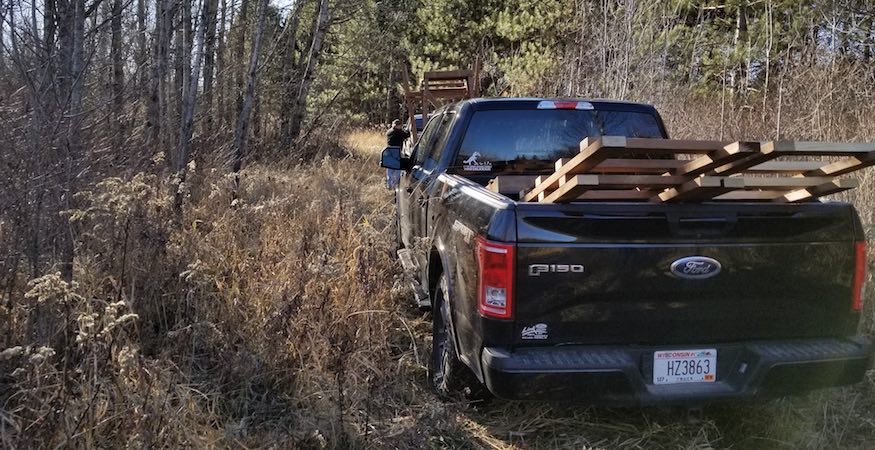 To ensure the stands would hold up to the elements, we constructed them with brown treated lumber. For the blind portion of the stands, we added a 3/8" thick phenolic product made by Abet Laminati in Italy. The MEG, or Material Exterior Grade, is made for exterior architecture. Its design for outdoor applications makes it durable, long lasting, and resistant to weathering. MEG is made from layers of cellulose fibres and "thermosetting phenolic resins" with a decorative exterior layer that is chemically bonded for excellent weather protection.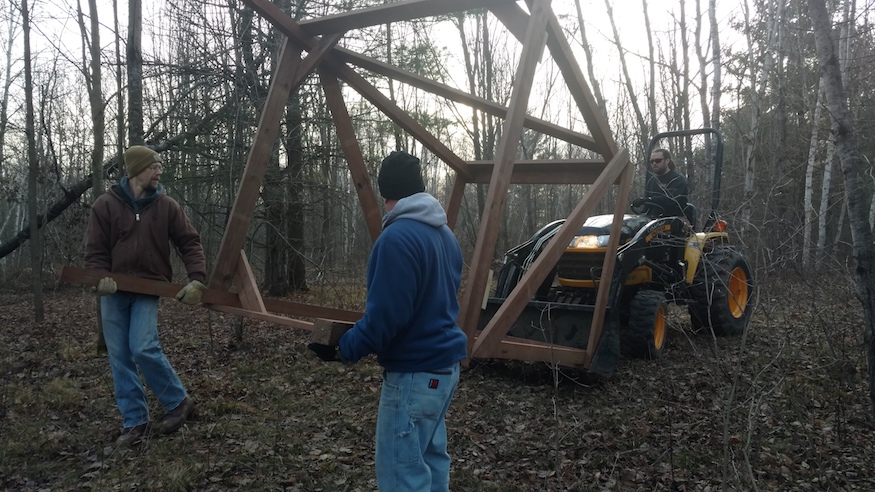 Because the tower-like stands were so large, we needed to build them in a way that would be conducive to transport and setup. To do this, we built each stand in three sections.
The base had legs that would be planted 3 feet into the ground for stability
The middle sections were built to fit on top of the base to add height and support
The top sections were built with walls and a roof to help minimize the harsh winds and associated wind chill that comes along with being 25 feet off the ground (like a "blind")
Deer Stand Assembly and Installation
Assembly and installation were an ordeal to say the least.
Four holes had to be dug three feet deep for each of the legs on each stand. The base was set on its side with the middle section butted up against the top of the base and the two sections were then secured together. Once they were secured, our install team of seven guys worked together to stand the bottom two thirds of the stand upright and place it in its holes.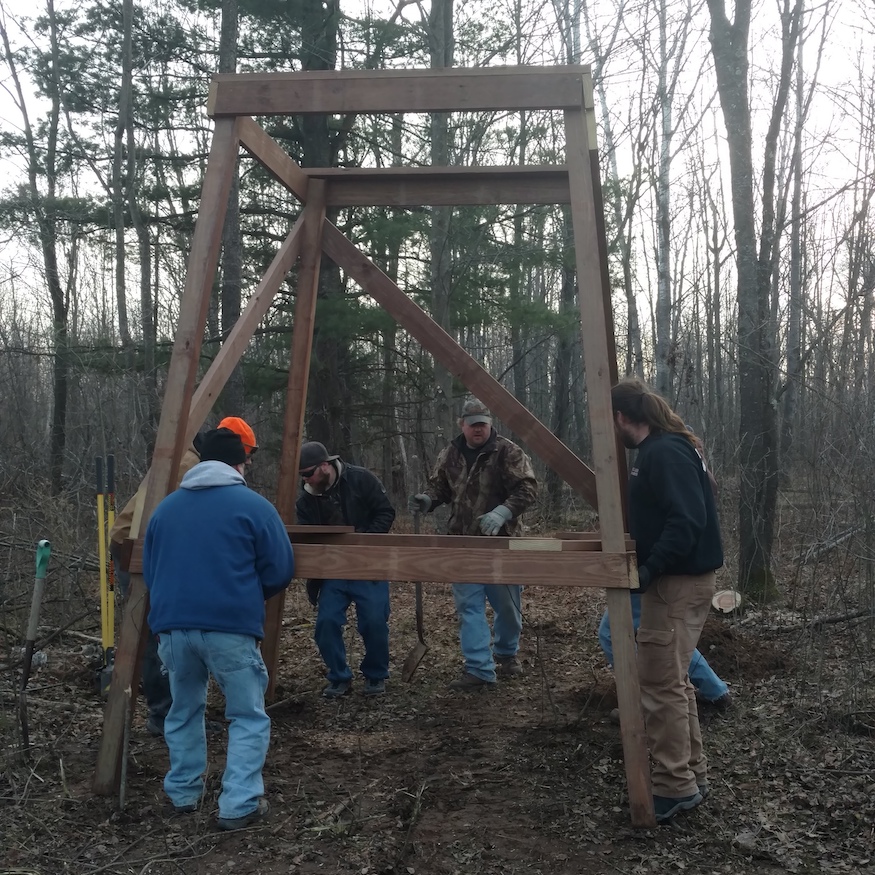 Next, the blind had to be put into place – on top of the other two sections. Effective collaboration and brute strength got the job done. The blind walls were added, finishing touches were added, and the first stand installation was complete.
Knowing what was in store for the installation for stand #2, our team went home to recuperate and prepare for one more physically demanding day of deer stand installation. The result? Two really cool deer stands, a happy client, and seven sore and sleepy woodworkers.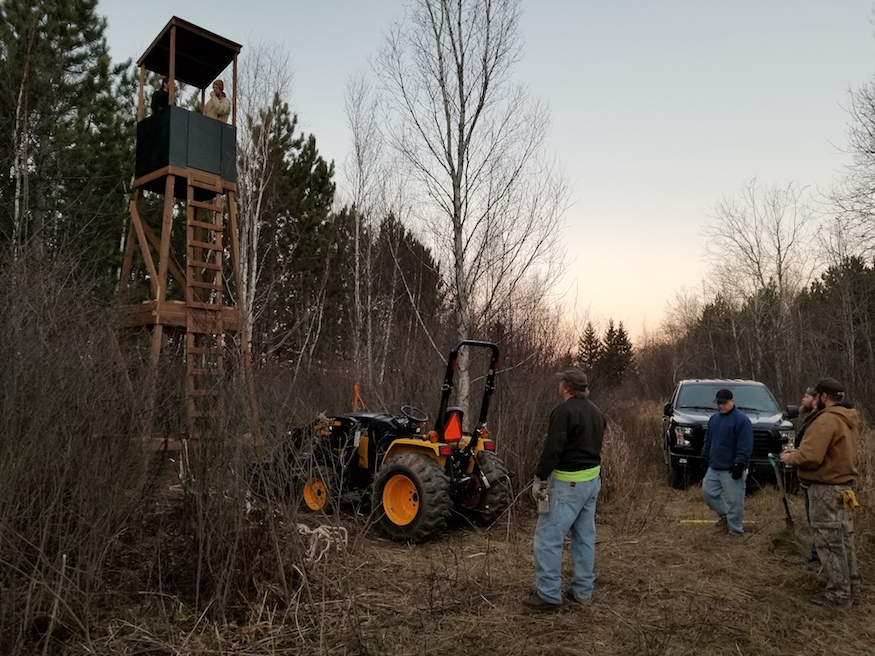 Contact us today to get started on a custom woodworking project of your own for your backyard, office, or retail space.