I'll bet if you are like most of us at D.P. Juza Woods & Fixtures, you've often pondered for hours what exactly does a broken toilet and a severed brass hinge screw have in common? Well, maybe you haven't. However, you would be surprised.
In this month's installment of Tips, Tricks, Jigs and Techniques, you will learn that a leaky commode and avoiding a broken screw actually do have something in common.
Any weekend warrior or seasoned craftsman will tell you the headache it can be to have a screw head crack off while they are in the process of attaching something. Add to that frustration, imagine spending many hours and days building handmade custom interior doors. And while you are attaching the very expensive hinges to the doors, you over-tighten and crack off the heads of the beautiful brass screws that are supposed to hold those hinges on the doors. It may be a surprise to some, but screws that do not have a head on them are pretty useless and are very limited on the amount of weight they can hold.
To avoid this nightmare, there is a simple solution. You need a "lubricant" on the screw threads so that it will easily penetrate the wood. Some hinge screws for both interior and exterior passageway doors are made of brass. Brass is a softer metal and shearing off the heads of the screws while screwing them is always a possible outcome.
Now if you've ever had a toilet that leaked, or even installed a new one, you know there is a wax ring that the toilet sits on that seals the joint where the drain for the toilet attaches to the drain in the floor.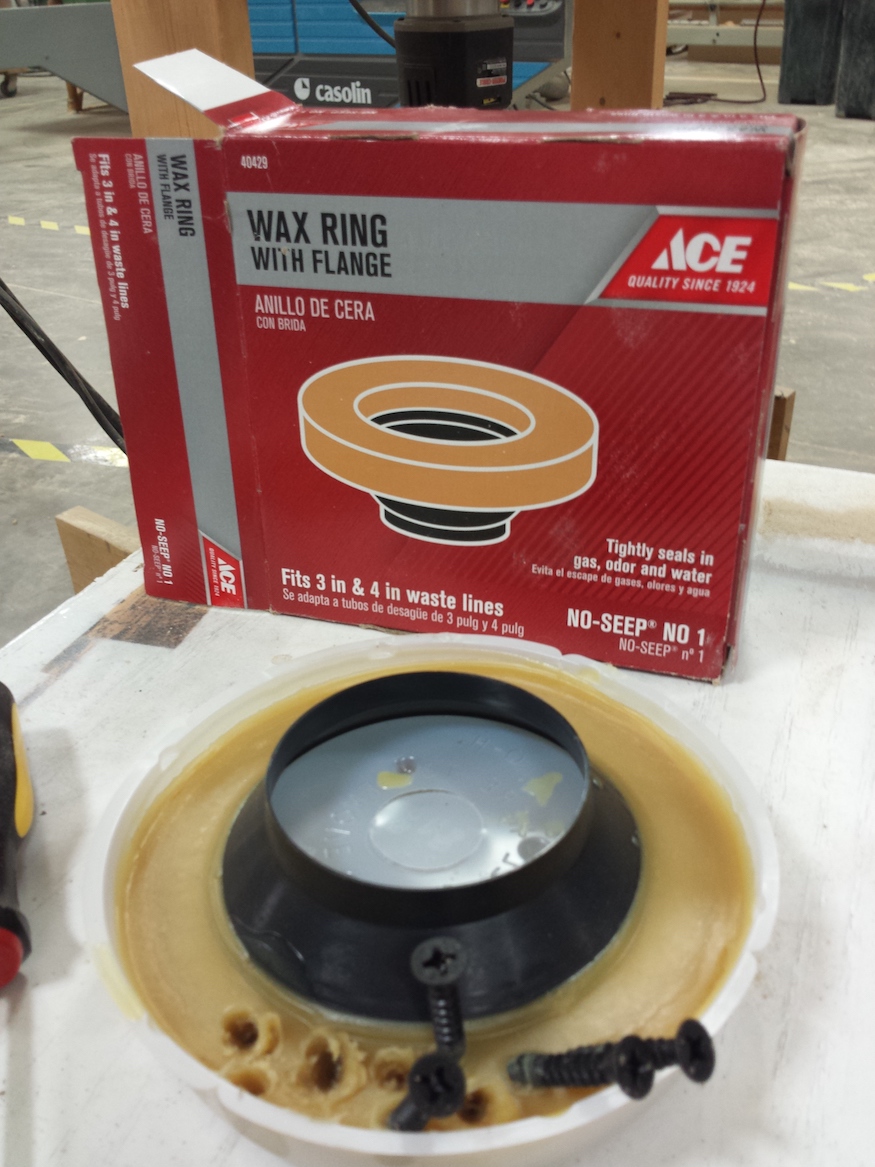 For a few dollars spent at your local hardware store, you can use that same wax ring to avoid the hassle of cracking off the heads of those soft brass screws.
Simply stick the screws into the wax ring before you anchor the screws into the wood. The wax will "lubricate" the threads of the screw and the friction that makes it so difficult to penetrate the wood will be considerably less, thus avoiding severing off the heads. This little trick works, obviously, not only for doors but any time you are boring screws into hard, dense woods.
Bet you didn't see that one coming when you started reading this!
Stay tuned for more woodworking tips, tricks, jigs, and techniques coming soon. In the meantime, learn more about our process or view some of our recent work in our gallery.