Fulfilling a Custom Order
Within the last year, D.P. Juza Woods & Fixtures was commissioned to build a custom bed for a returning client. While not given a specific plan or drawings, we were entrusted to develop, design and construct this one-off piece.
We were given the dimensions of the mattress, the desired height of the bed, and a general feel and look for what the client wanted. It was also the client's desire to have storage space under the bed along the floor. The rest was up to us.
Creating an Heriloom Piece
First, our goal was to make the bed have a solid, sturdy look to it. The bedroom was sizable, therefore a large, somewhat oversized bed would fit the space perfectly. The backboard and footboard, we decided, would match with 3 equally sized inset panels accented with custom trim.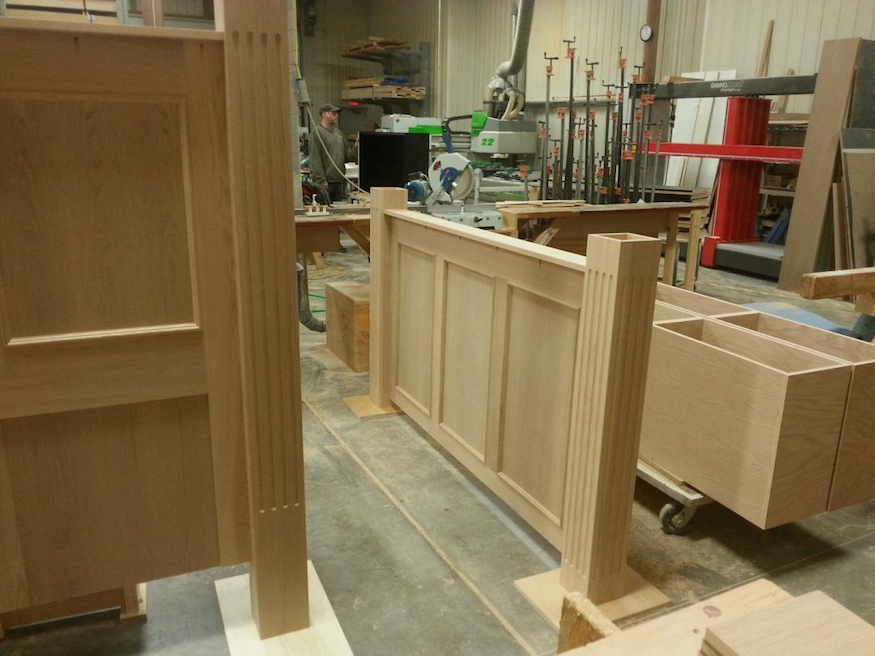 We wanted to have nice beefy 6" square pedestals with a decorative cap and fluted sides at each end. And while most footboards tend to have an open space at the floor, we designed the footboard to go all the way to the floor in order to continue that sturdy, heavy overall feel for the bed. For storage, 6 large drawers (3 on each side) with panelized fronts matched the foot and headboards.
A Material to Complement the Design
Using red rift oak, we chose a beautifully rich dark stain and top coated the piece with several coats a conversion varnish—the client was exceptionally happy and satisfied.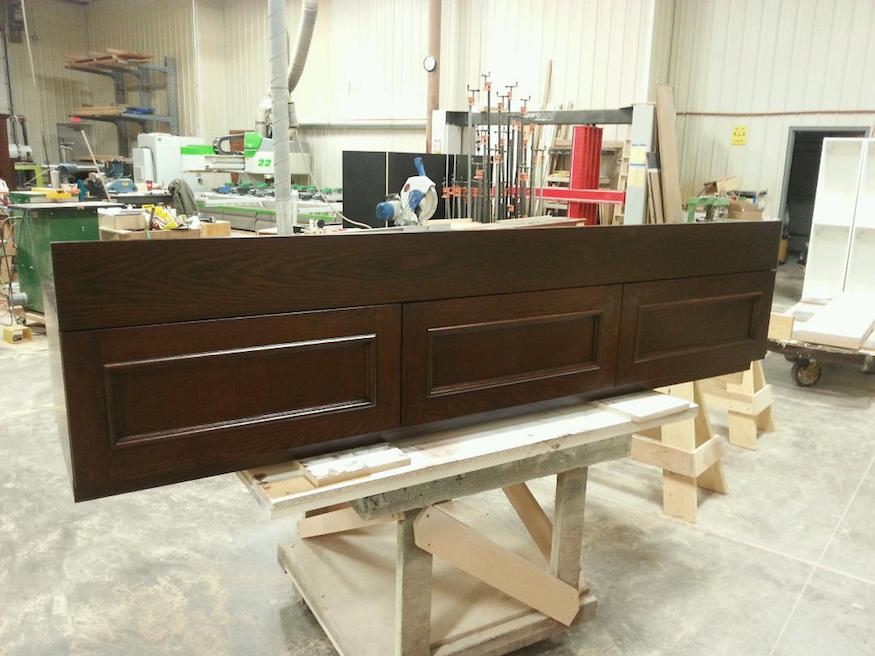 Not only excited about all the new storage for blankets, seasonal clothes and larger items, they will no doubt enjoy many years of sleep in their custom, one-of-a-kind luxurious bed.
Contact us today to get started on your own custom woodworking project with D.P. Juza Woods & Fixtures.