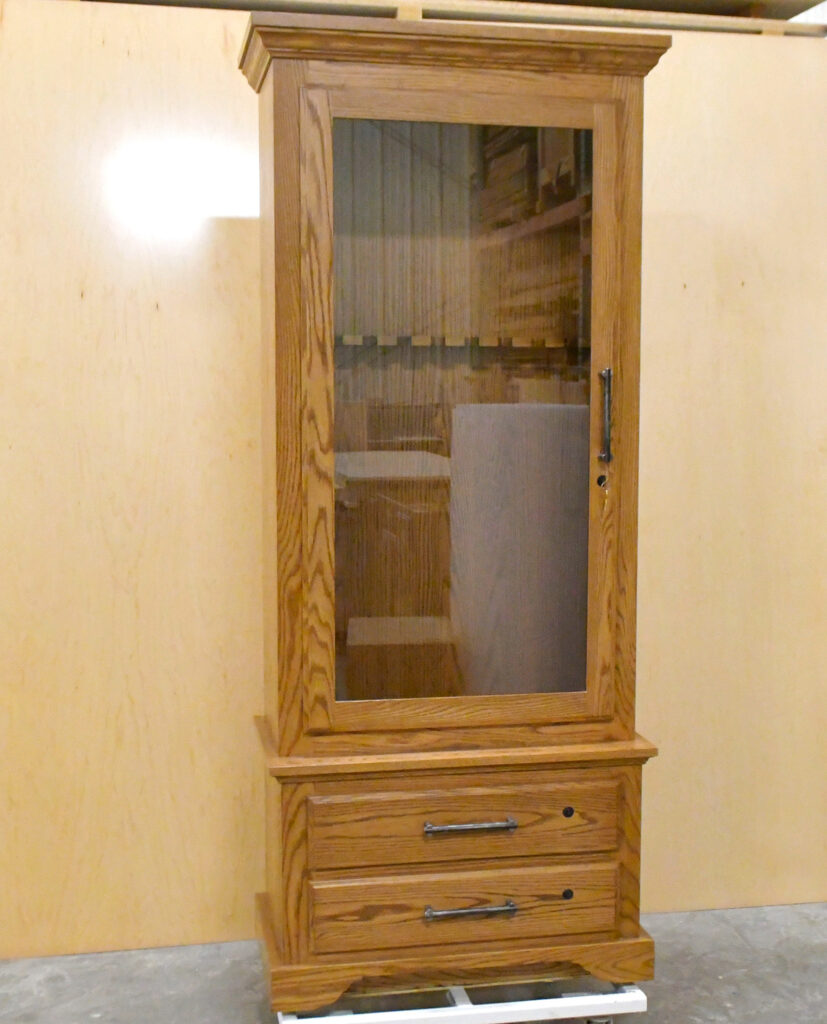 Gun cabinets are not a fixture DP Juza builds for clients, but we do believe in supporting local organizations, especially those that provide children with safe, healthy environments to learn and grow. Dustin Fankhauser, DPJ finisher, proposed the idea that we build and donate a gun cabinet for the Spooner Area Youth Hockey Association to raffle off. Ben Juza, DPJ CEO, couldn't say no to a supportive father with children who play with SAYHA teams.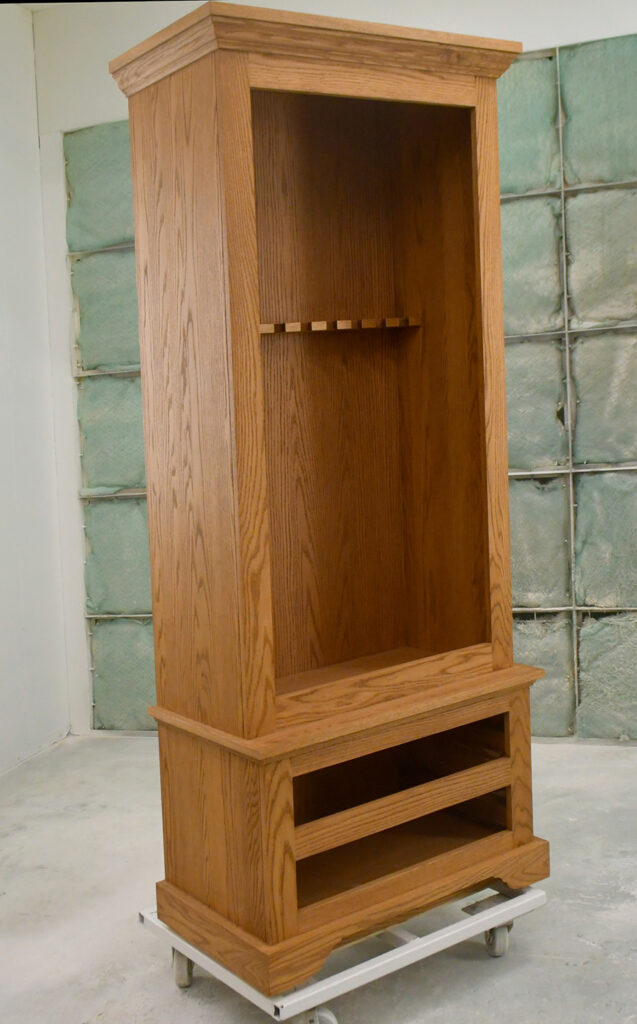 Construction
This gun cabinet holds nine firearms and features a glass door with a lock, and two locking ammunition drawers. The cabinet features entirely hardwood construction with Red Oak for the cabinet and Maple drawer boxes.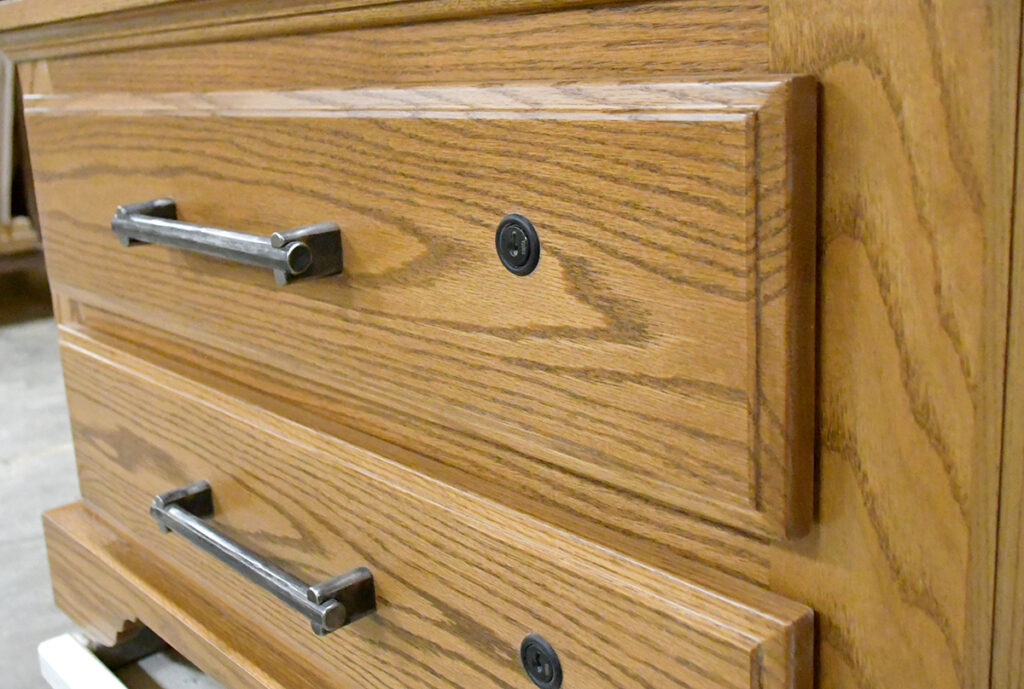 In total five different builders had a hand in the construction and finishing of the gun cabinet. It took many hands because of the uniqueness of the piece and the positive impact behind its creation
Design
Inspiration for the gun cabinet's design came from gun cabinets that Ben and John Bjorklund, our lead builder, found appealing in style and function. The overall design is simple but its construction, features, and finish make it an heirloom-quality piece.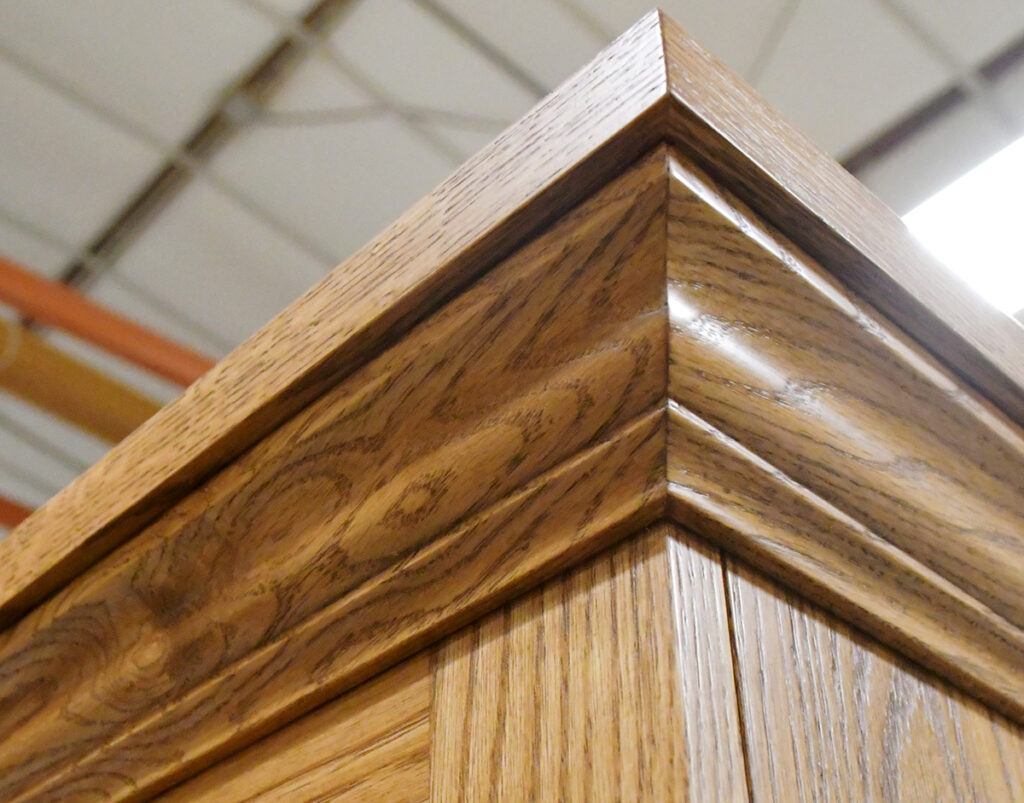 For this type of project, we prefer to build furniture pieces from lumber that will last for many years. This solid Red Oak gun cabinet will last for generations to come.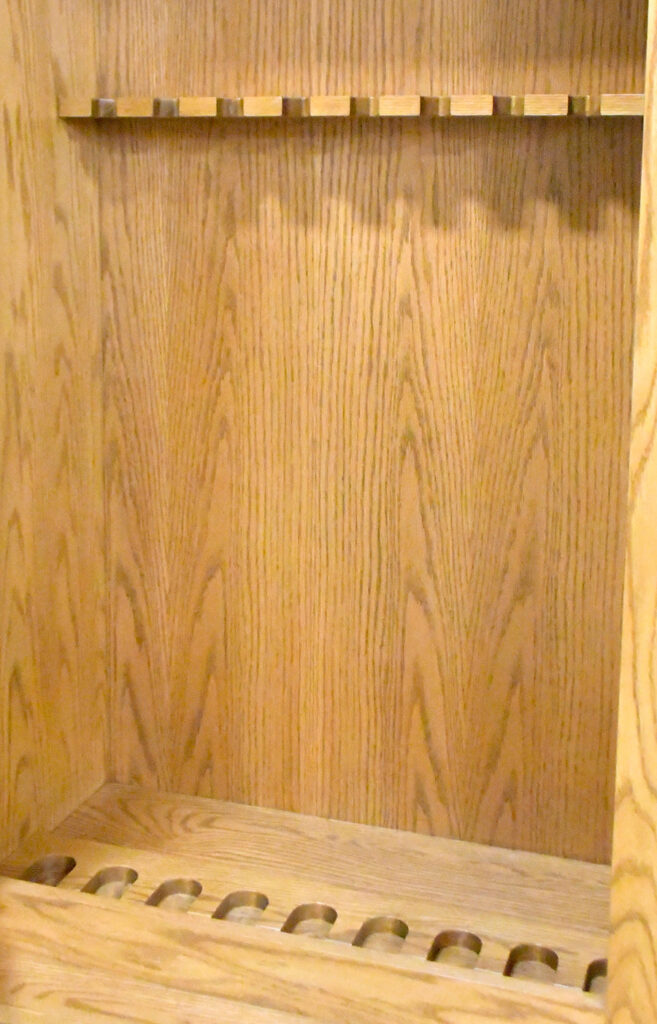 Taking a closer look, the barrel rests have a triangular shape. This shape keeps the barrel of the gun securely in the rest.
The cabinet includes a lock on the main door and both of the drawer boxes, for safety.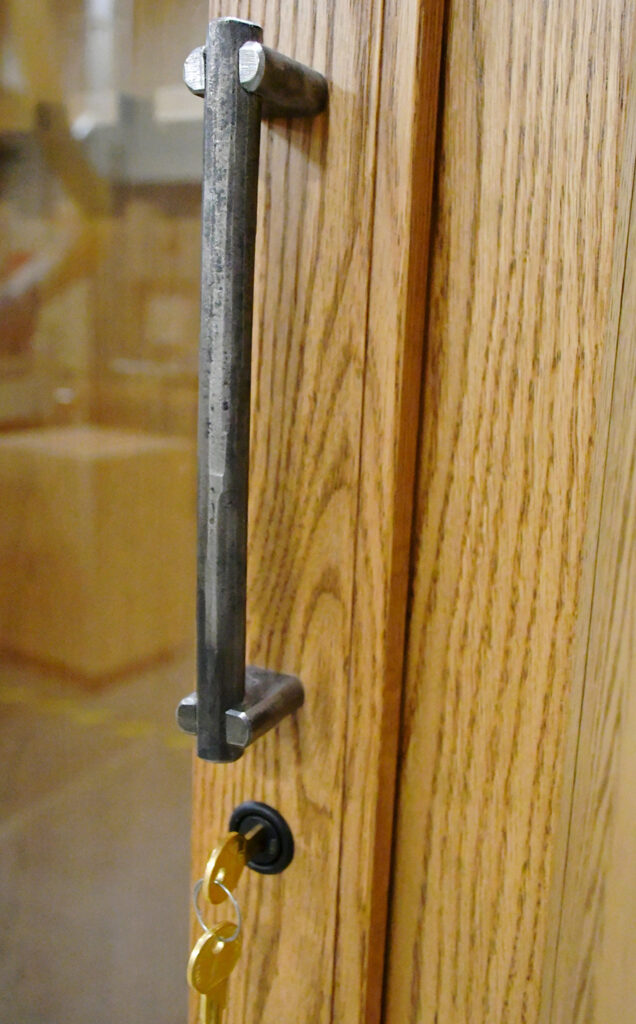 Finish
The cabinet has a medium brown stain finish that brings out the warm tones in the Red Oak. The Maple drawer boxes have a clear finish which provides a subtle contrast to the Red Oak when opening the drawers.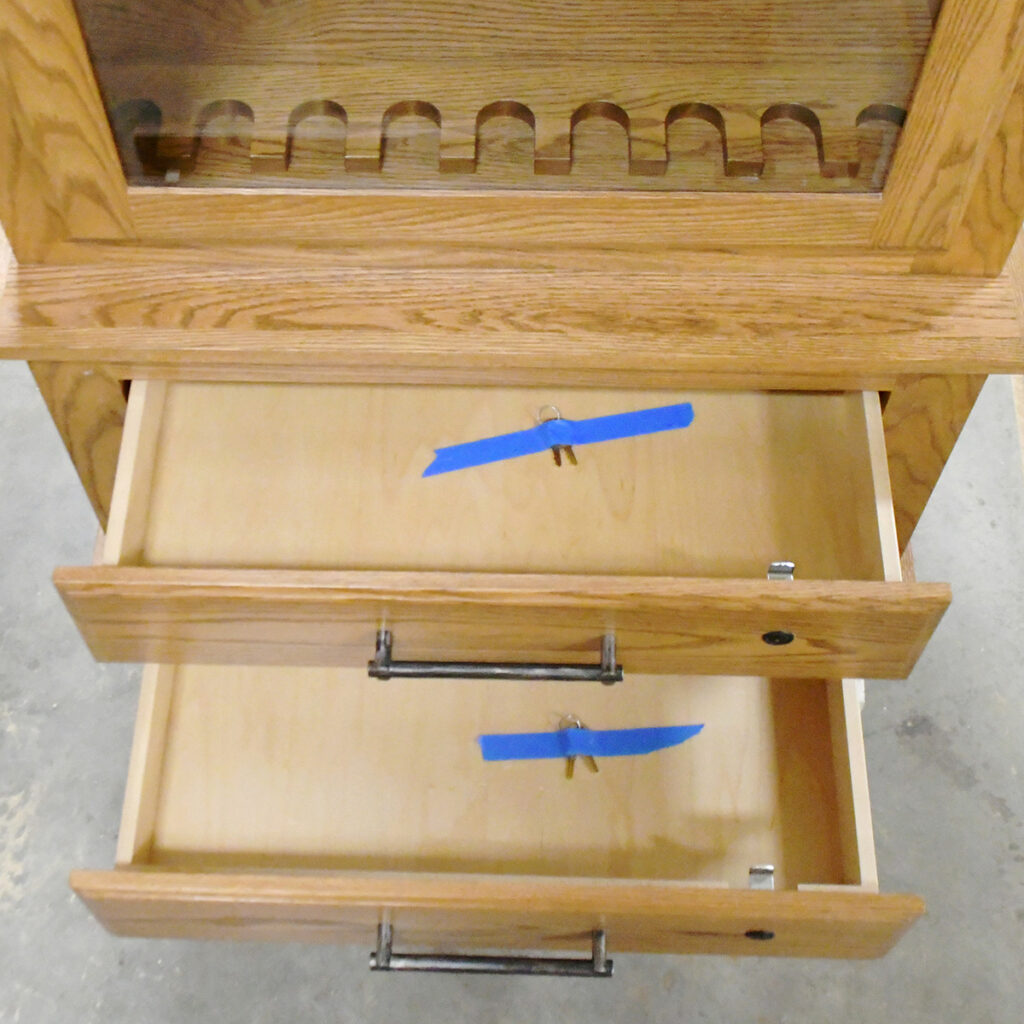 The cabinet's construction and finishing process took over 100 hours to complete, considerably more time than Ben anticipated. It resulted in a gun cabinet that embodies the exceptional quality and craftsmanship that DPJ is known for.
The lucky winner of the raffle will have a craftsman quality gun cabinet to display their firearms in, and hopefully, share it with future generations.