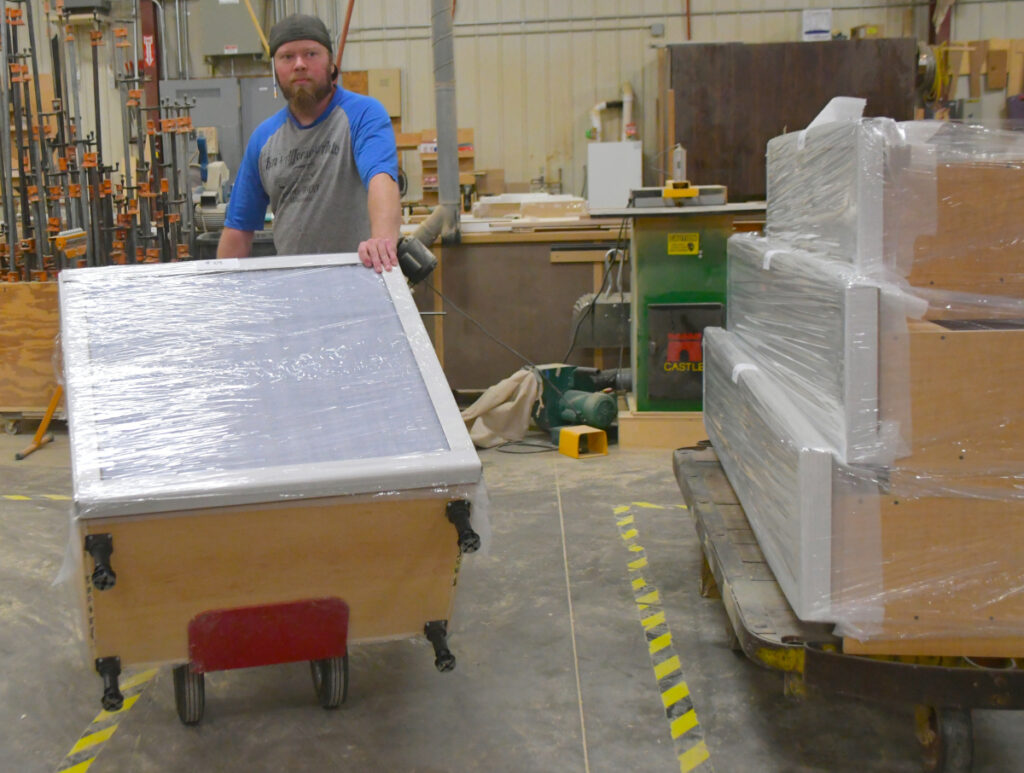 Ensuring our clients receive their custom furniture and fixtures in ideal condition is just as important as building them precisely. We prepare every custom furniture and fixture for transport before we load it in company trailers, or shipping containers, depending on their destination.
Our craftsmen carefully prepare and load each fixture for transport to ensure that every piece will reach the client in the same high-quality condition it left the shop. No matter the destination.
Fixtures with delicate surfaces or those shipped overseas, go through our DP Juza Protection Process. The fixtures in this article were bound for a client in the Bahamas.
The DP Juza Protection Process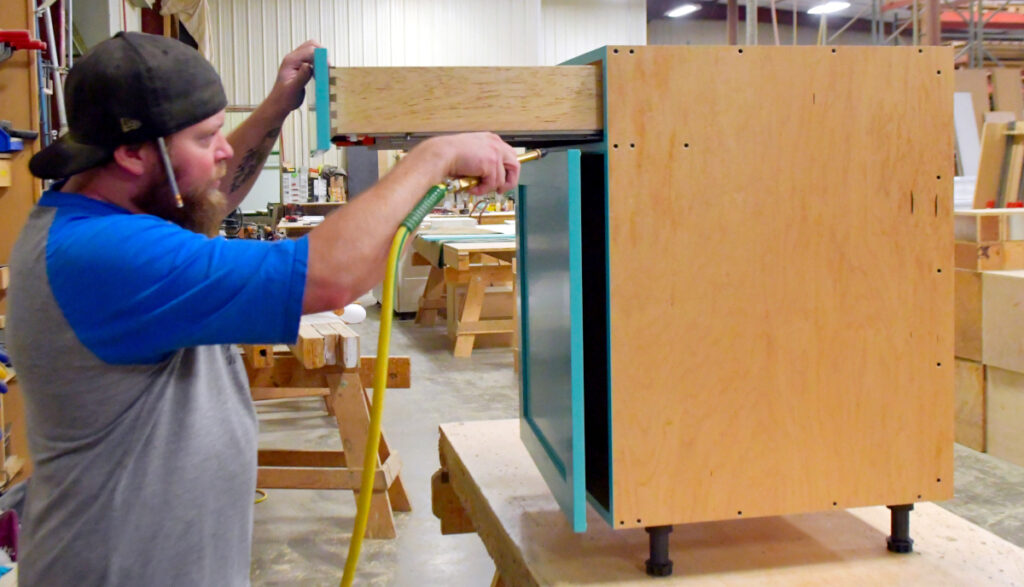 We start our DP Juza Protection Process by cleaning and inspecting each fixture to ensure all parts are in place and secure.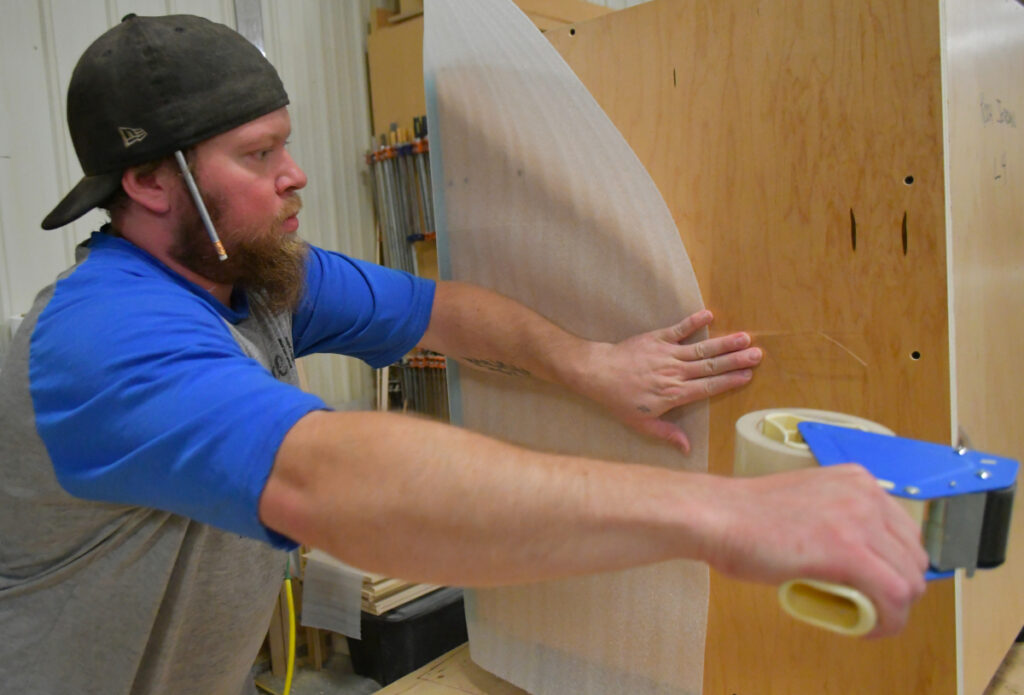 Then the fixture has foam sheeting applied to all painted surfaces.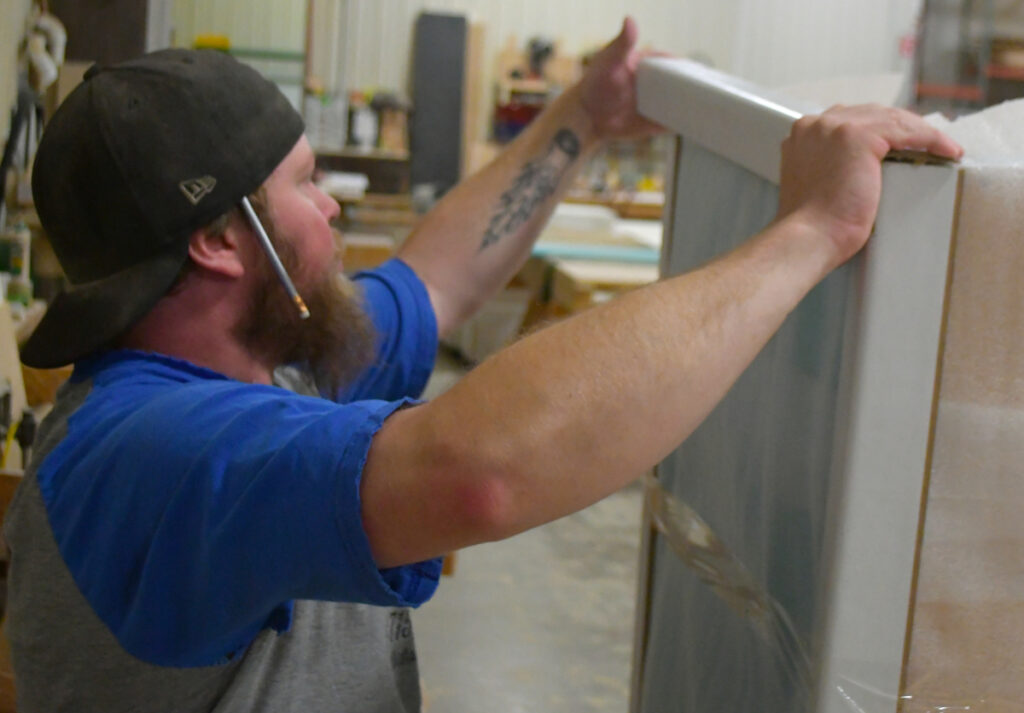 After the foam is in place, we cut edge protectors, made of a dense composite cardboard, to the fixtures' specifications and securely tape them on.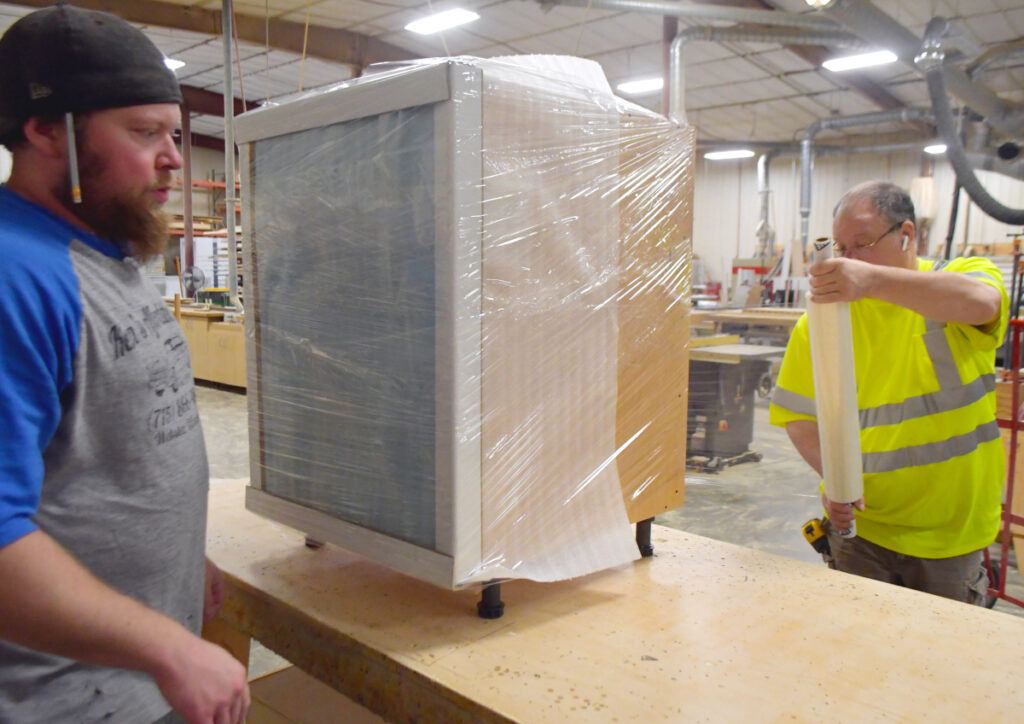 Then our craftsmen tightly wrap the fixture in two-foot-wide pieces of plastic wrap to hold the fixture and the protection layers together.
Throughout this process, we inspect the fixtures to ensure the protection layers are suitable and secure. DPJ craftsmen help each other out in moving heavy fixtures or in completing tasks that go quicker with two sets of hands.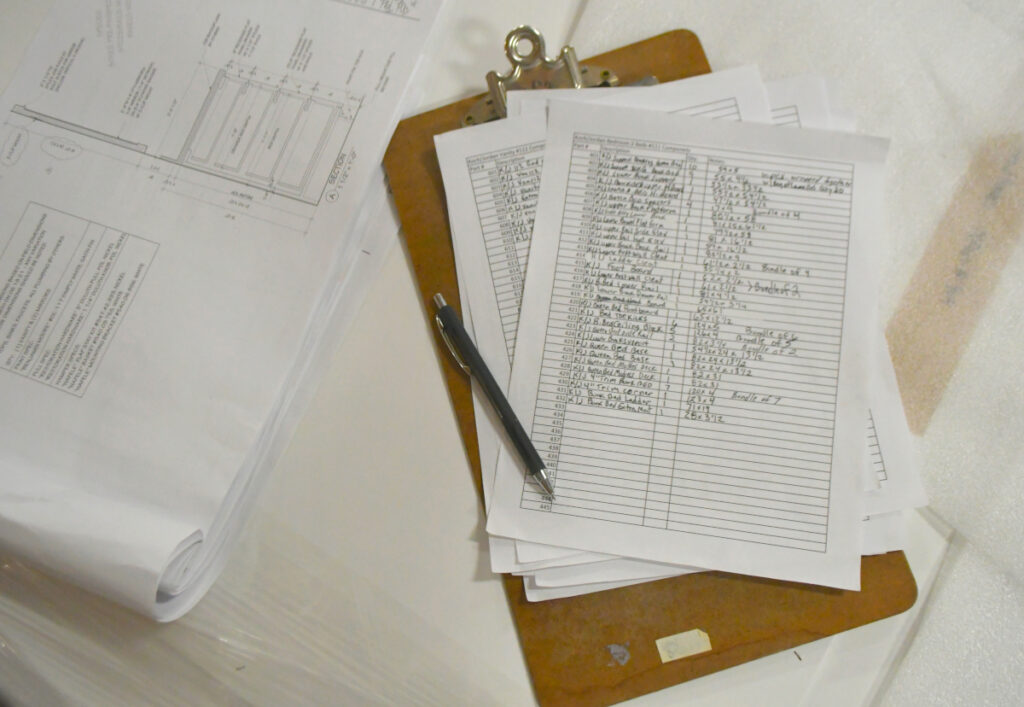 After wrapping the fixture, we label each one to identify its specific purpose. This makes it easier to identify the fixtures in their protection layers.
When we ship a project overseas, we use a manifest of all the fixtures to account for each piece. The installation crew uses the manifest at the destination to correctly identify specific fixtures according to their label.
After a fixture has gone through the protection process, we place it in a designated staging area until loading begins.
Loading Custom Furniture and Fixtures for Transport: IRL Tetris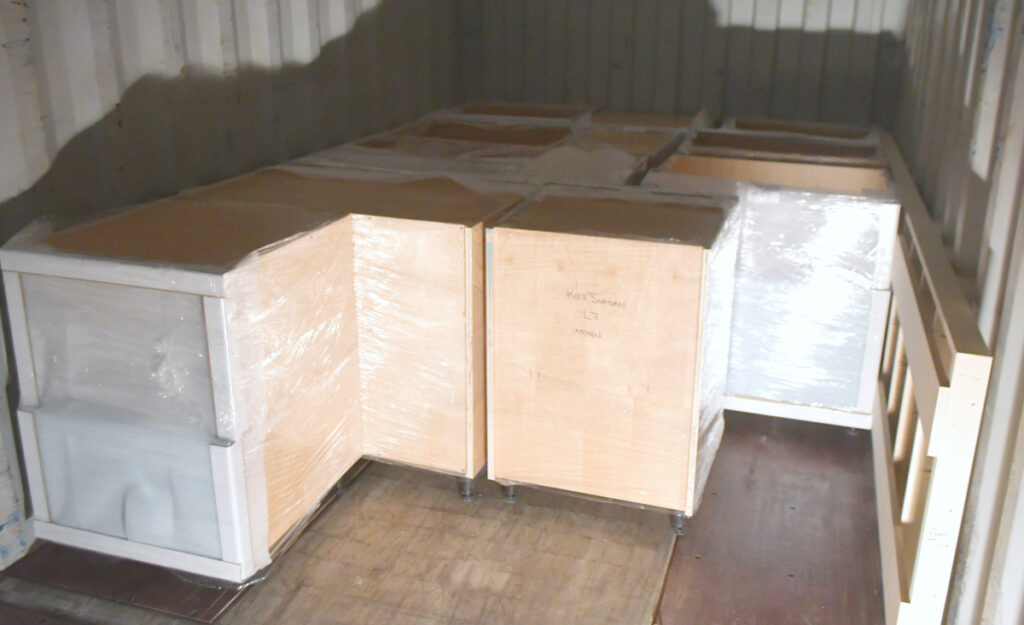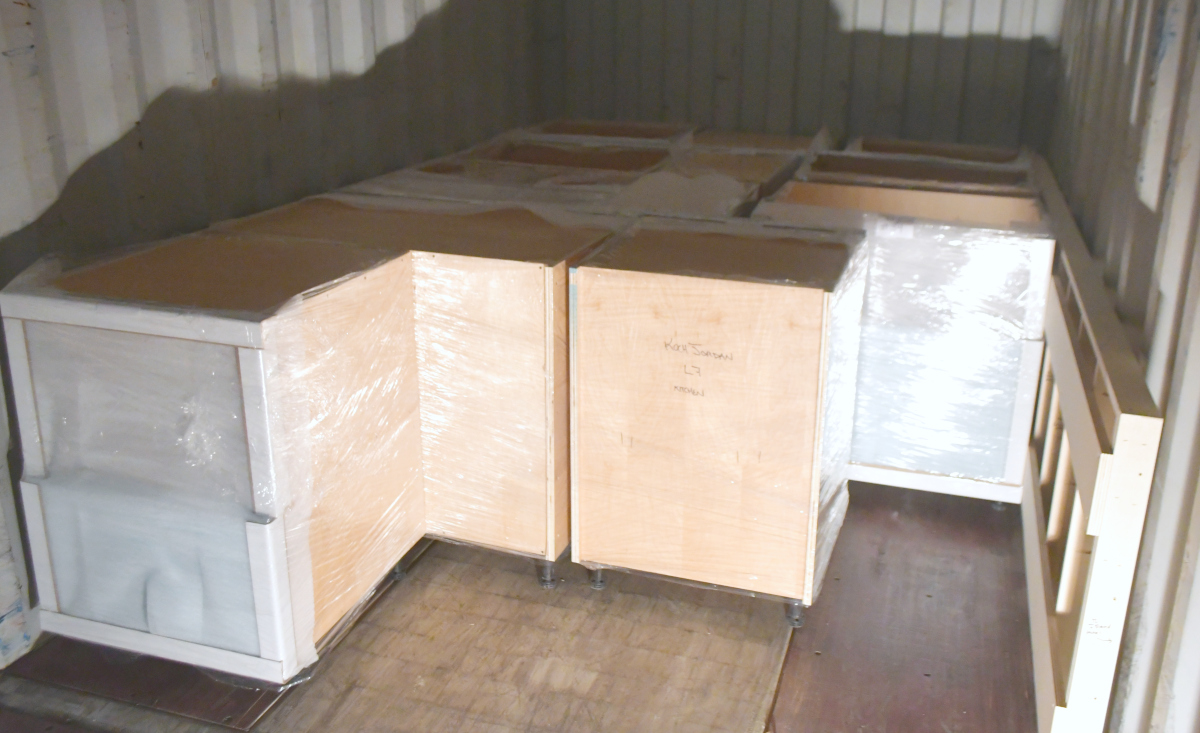 Loading the fixtures for transport is a bit like the puzzle game Tetris. There are varying sizes, but they all have to fit together just right to limit shifting and potential damage during transport.
We wheel large fixtures, like cabinets into the shipping container on a dolly and then move them into place. We make sure to place them so that painted sides with the protection layers face each other.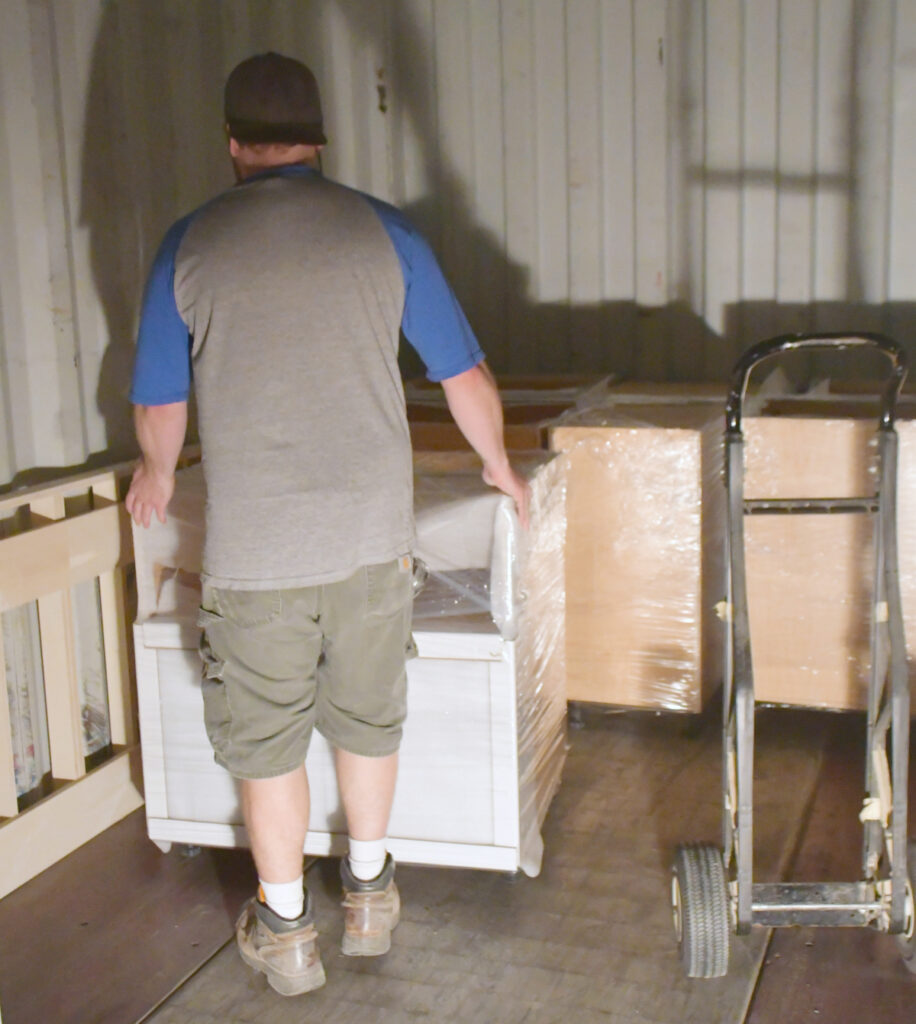 The first row of fixtures has their painted sides facing each other. The next row has their unpainted sides facing each other, this pattern alternates until all fixtures are loaded.
During the loading process we consider the size of each fixture so we can best fill the available space. Sometimes they are able to do this on sight but other times they measure to know the available space.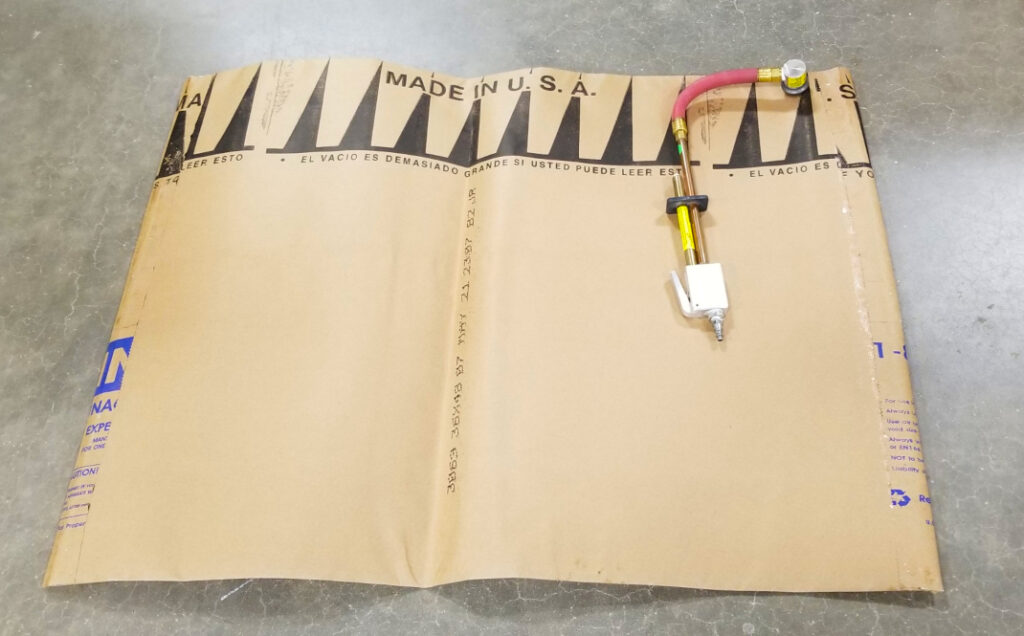 When loading a shipping container, we use dunnage bags when necessary to fill spaces between fixtures. We inflate the dunnage bags with air and place them between fixtures to their movement during transport.
The ultimate goal is to ensure DP Juza clients receive their fixtures in ideal condition. We pride ourselves on crafting and delivering high-quality custom furniture and fixtures no matter the client's destination.