One of the many perks of living in the "Northwoods" is the abundance of natural resources and ways to relax and unwind.
When people think of the Northwoods images of trees, farms, and lakes quickly come to mind. The D.P. Juza team recently took a break one afternoon and decided to enjoy one of the benefits of living and working in the Northwoods.
Temperatures got pretty warm this week (Mid 90's), and add the fact we use some pretty powerful equipment that generates plenty of heat and you've got a combination that often makes the inside of our shop hotter than it is outside.
Ben Juza, our V.P. of Operations, invited the rest of the D.P. Juza team to go with him on his pontoon boat for a relaxing afternoon on Shell Lake. The wind blowing across the lake and the refreshing water were a nice contrast to the heat in the shop that tends to build up in July.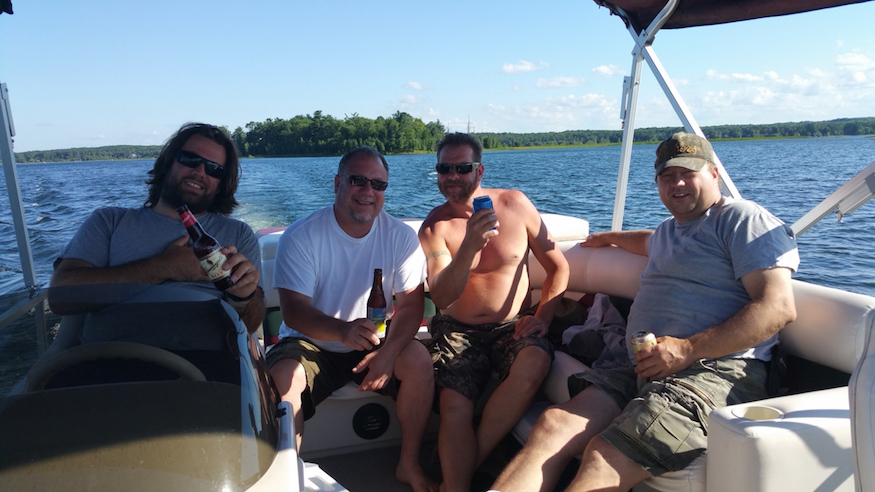 We at D.P. Juza like to think of ourselves as family. We spend the majority of our awake lives around each other, and when times get busy, things tend to get stressful. Just like any family, we have our differences, however we feel unique and blessed to have such wonderful relationships. At the end of the day, we can still kick back and enjoy time with each other, outside of work… And we do.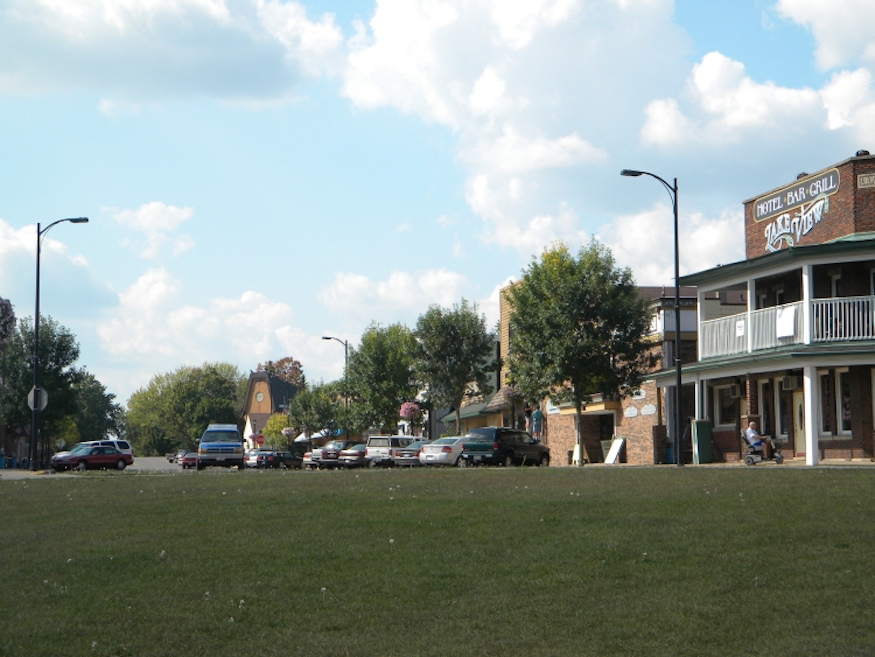 Our facility is located less than 1 mile from beautiful Shell Lake. Shell Lake has been known as a village since 1880 but incorporated as a city in 1961. Shell Lake was named for the shells of freshwater bivalves that were found on the lake shore. The city of Shell Lake is a small community of friends and neighbors with a population of a little more than 1300 people.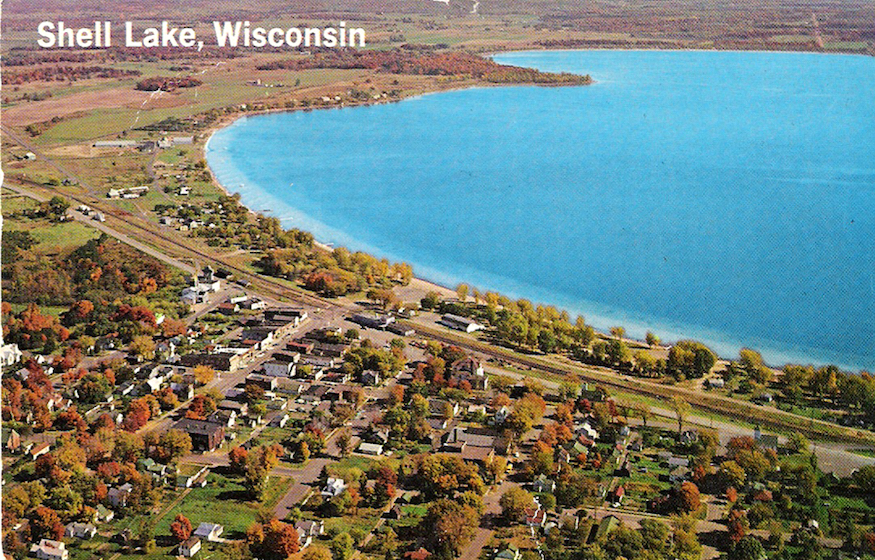 One of the City's most unique features is its beautiful 2,580-acre lake. Shell Lake is the State's largest landlocked seepage lake. It is about 36 feet deep at its deepest; it is clear and clean; and it is an excellent place to fish, sail, swim, canoe and kayak or just relax. Shell Lake is a host to many native fish species including, Walleye, Northern Pike, Yellow Perch, Bluegill and Sunfish, Large and Smallmouth Bass, as well as some world class Muskie. The Shell Lake beach is rated among the nicest beaches in northern Wisconsin, as the lake bottom is only sand.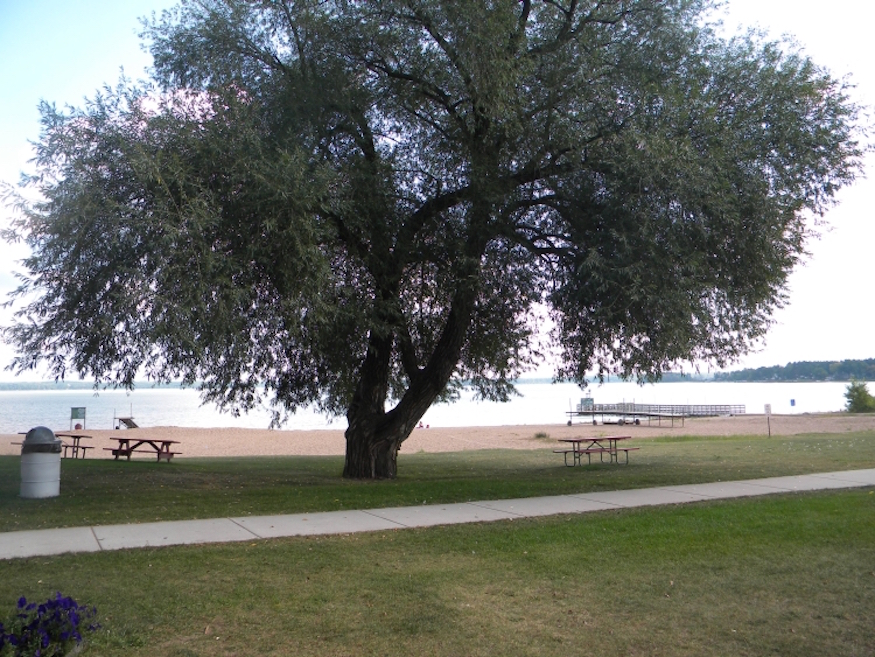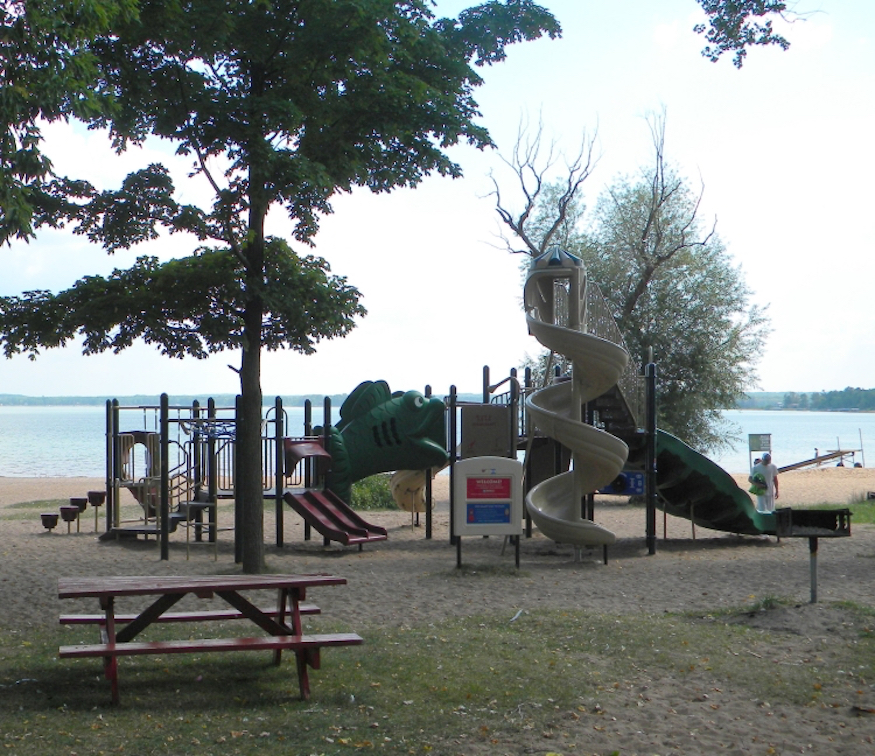 ---
For more information on the town and the lake, take a look at www.shelllake.org